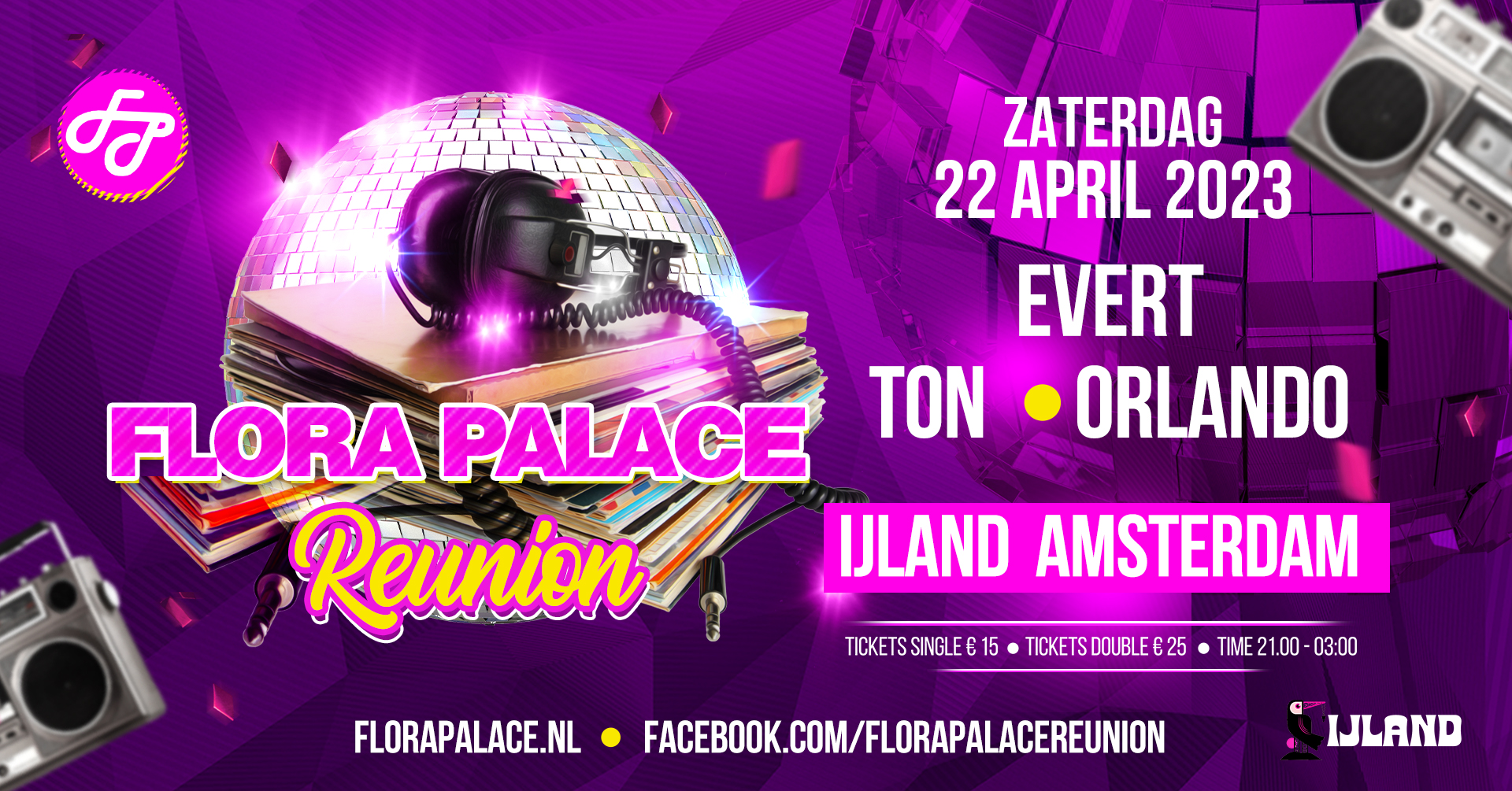 Flora Palace Reunion (Just The Way You Like It)
Zoals voorspeld was Fantastic Voyage editie van de Flora Palace Reunion op een aantal kaarten na bijna uitverkocht. De komende editie ( Just The Way You Like It )belooft daar nog eens dunnetjes overheen te gaan. Bij hogere temperaturen dan de editie van december zal het in april een behoorlijk warme lente editie worden. Voor de vroege vogels valt er wat betreft de tickets veel voordeel te behalen dus………….
Wacht niet te lang. Haal je tickets direct via de volgende link: https://shop.paylogic.com/dd3f55910e88424c91750f1e28a5bbfa/ of op www.florapalace.nl. De voorverkoop is gestart op donderdag 22 december 2022.