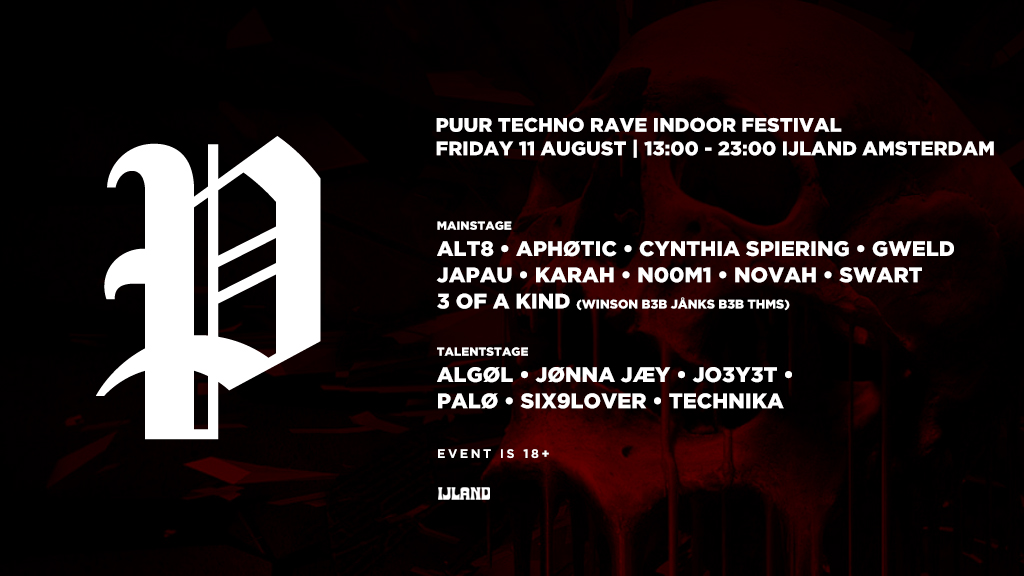 Puur Techno Rave Indoor Festival | Ijland Amsterdam
We are back with our first indoor festival hosted at Ijland Amsterdam! After several sold out editions, this wonderful venue cannot be missed.
We have arranged a very nice line up for you, not to mention the show we have ready for you!
WINSON will be doing a mega B3B with JANKS and THMS (3 Of A Kind). ALT8 and KARAH will also play their nice records to complete the evening, and last but not least, our own talents will not be missing.
We will be hosting two stages, a mainstage and a stage for upcoming talents. Talents such as, JO3Y3T, PALØ, SIX9LOVER and TECHNIKA will make sure this will be a night not to forget soon.
Tickets are now for sale! Be quick, because our last events were sold out in no time!