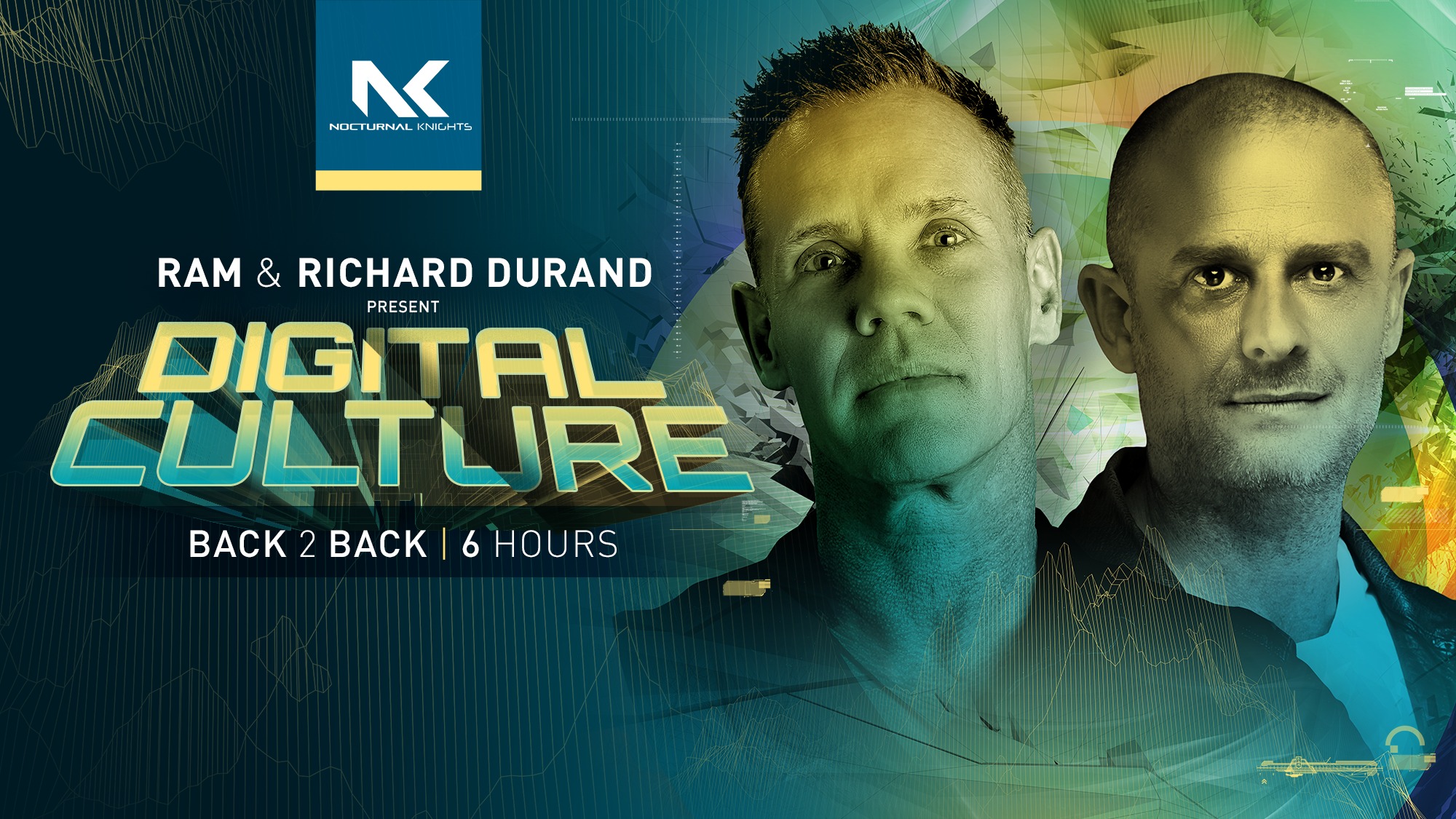 RAM & Richard Durand pres. Digital Culture 6 Hours b2b
Trance lovers pay attention!
Nocturnal Knights present the world wide premiere of a unique collaboration between dutch artists RAM and Richard Durand they are bringing their new concept 'Digital Culture' to the Netherlands for the first and only time on Saturday, July 15.
The location for this unique event is the amazing IJland venue in Amsterdam! This will be an epic event you don't want to miss. Get ready for an evening of unforgettable beats and the most exciting melodies you have ever heard.
RAM and Richard Durand will be going Back-2-Back for 6 hours and every Trance lover around the world knows that they will completely excite each other and the audience.
Expect an amazing visual and musical spectacle where the boundaries of Trance will be pushed! Together, these two unique DJs will write a new chapter in the beautiful long history of Trance.
Be there on July 15 from 20:00 to 02:00. Buy your tickets now before it's too late and immerse yourself in the 'Digital Culture'!
So be quick tickets are online now.
GET YOUR TICKETS NOW !!! this well sell out