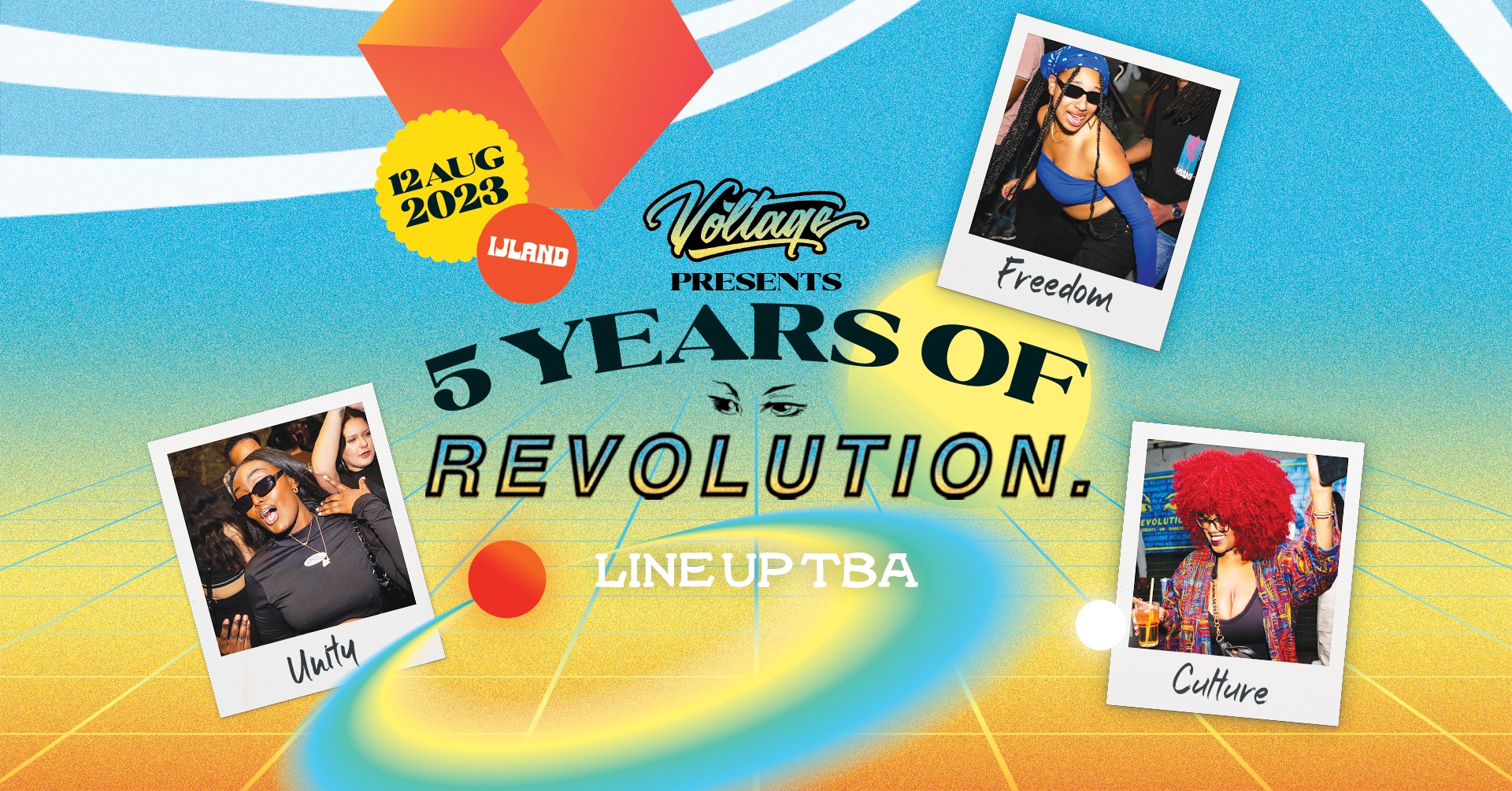 Voltage Presents: 5 Years of Revolution
FAMLEEE!
Bring all your people and let's celebrate. Let's celebrate the LOVE we have for each other, let's celebrate the UNITY we created with each other and let's celebrate the FREEDOM we have with each other for already 5 YEARS NOW!
"Because at Revolution we welcome you to be unapologetically yourself and for all women to feel safe"
We're going to take you to different worlds from the UK to South Africa and from West Africa back to Jamaica. Are you ready?
Line up:
tba
Hosted By:
••••••••••••••••••••••••••••••••••••
Super-Early: €9.21*
Early: €12.70*
Regular: €16,21*
Late: €23,21*
Lady Tickets: €23,21*
Group Tickets: €46,21*
Late Group Tickets: €61,21*
Ticket link:
Time: 15:00 – 23:00
Location: IJland, Amsterdam.
Age: 18+, ID required
*Tickets are including service costs